---
May 26 | 2021
Transformer Interviews with Haefly & CIGRE, Interviews with Peter Schikarski & Khayakazi Dioka and ZF electric innovation challenge
Welcome to CWIEME News 029!
There's a lot going on this week: We are seeing EVR motors unveil a new electric motor design, hear the latest about Tesla's Gigafactory, while ZF launching their electric innovation challenge for startups, inventors and research institutes. This week's news also features two interesting transformer focused interviews with Haefly and CIGRE.
Got a story you'd like to share? Please send it through to marketing@coilwindingexpo.com.
Until the next issue, take care – and keep connected with your colleagues around the world with CWIEME News.
Best wishes,
Daniela Niesing
Head of Marketing CWIEME Global
Featured News: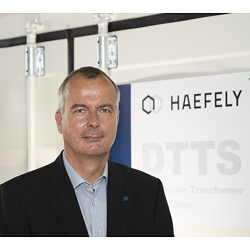 Transformers Magazine interview with Peter Schikarski, Haefely
Transformers Magazine interviewed Peter Schikarski, CEO at Haefely last week to talk all about their 'Distribution Transformer Test System'. Interested to watch the recording of the interview? Follow the link below.
Transformer News: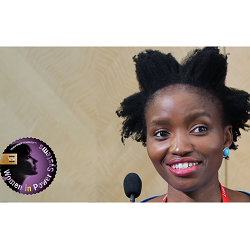 Interview with Khayakazi Dioka, Chair of CIGRE Women in Engineering International
Transformer Technology mark the launch of their new community - Women in Power Systems with an inspiring interview with Khayakazi Dioka, Chair of CIGRE Women in Engineering International, who embodies everything WPS stands for.
Engie transport offshore substation
Engie Solutions has begun transporting the off-shore substation built for the Saint Brieuc wind farm. The substation was constructed by a joint venture formed by Iemants (a subsidiary of Smulders) and ENGIE Solutions. The contract, awarded by Ailes Marines, an Iberdrola company, consisted of the engineering, construction, installation, connection and testing of the offshore substation. It was initially awarded back in September 2020.
E-Mobility News: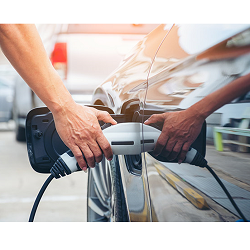 Minnesota to become the next Clean Car state
In 2019, Minnesota announced plans to join the 14 states that enforce their own strict vehicle emissions standards. Now an administrative law judge has given the proposed policy a green light, ruling that the Minnesota Pollution Control Agency (MPCA) can move forward with plans to adopt the Clean Cars Minnesota program. The program will go into effect after additional procedural steps.
Brandenburg grants Tesla yet another partial approval
The Brandenburg State Office for the Environment has granted Tesla permission to start installing final assembly equipment at the Giga Berlin factory in Grünheide ahead of schedule. It is not the first advance approval allowing work inside the factory.
Electric Motor News: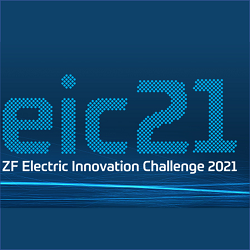 ZF Electric Innovation Challenge 2021
ZF this week announced their new Electric Innovation Challenge for 2021, allowing startups, inventors and research institutes to submit their ideas for the latest electrical innovation. Winners will each receive 100,000 euros to develop their concept into a Minimal Viable Product. Sound interesting, find out more here.
EVR Motors unveil new Electric Motor
The startup EVR Motors, based in Israel has unveiled its new electric motor based on patented typology, TSRF (Trapezoidal Stator Radial Flux). The innovation is ready for production and the company claims to have tested the first prototypes of the motor, whose size is less than half and 10% lighter than existing RFPM (Radial Flux Permanent Magnet) motors with similar power.