---
Jun 09 | 2021
Transformer Interview with GE Grid Solutions, Registration live for CWIEME Transformer Day, Tesla secure further Brandenburg approval
Welcome to CWIEME News 030!
This week in the news is more about CWIEME's Transformer Day, a continuation of Transformer Technology's Women in Power Systems interview series, the solid state transformer market outlook through 2028, the potential for battery pack range to be boosted by 30% and Hyundai moving forward with BorgWarner for their EV drive module.
Got a story you'd like to share? Please send it through to marketing@coilwindingexpo.com.
Until the next issue, take care – and keep connected with your colleagues around the world with CWIEME News.
Best wishes,
Daniela Niesing
Head of Marketing CWIEME Global
Featured News:
Register now for CWIEME Transformer Day
Our free, digital forum, on 22 June provides updates on innovative components and transformer solutions, exclusive insights on transformer and energy market developments and expert discussions on renewable and smart grid technology with industry peers.
Transformer News:
Interview with Agnès Théodule, President & CEO of Europe, Russia, Central Asia and Israel at GE Grid Solutions
Transformer Technology continue with their Women in Power Systems interview series with Agnes Agnès sharing her personal story and invaluable professional advice for all women and younger generations entering the industry of power systems.
Solid state transformer market outlook – 2028
The global solid-state transformer market was valued at $141.5 M in 2020, and is projected to reach $468.0 M by 2028, according to Allied Market Research. It will be growing at a CAGR of 16.9 % from 2021 to 2028. The global solid state transformer market is presently driven by various factors, namely the growing renewable electricity production, electric mobility, and heavy investments in smart grids and energy systems.

E-Mobility News: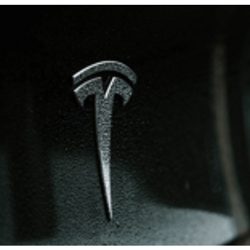 Tesla gains testing approval from Brandenburg for Giga Berlin
Tesla has received approval from Brandenburg's State Office for the Environment (LfU) to start functional tests at its Grünheide plant ahead of schedule. However, there are conditions that the functional tests cannot be used as trial operations.
Can vertically-mounted battery packs boost EV range by 30%?
Page-Roberts is a London-based start-up that claims it can improve EV range by 30 percent with a very unconventional design. The company's patented design relocates the battery pack. Instead of mounting the battery pack in the floor like it's currently done, Page-Roberts mounts the battery vertically in the cabin of the electric car between the two rows of opposite-facing seats.
Electric Motor News: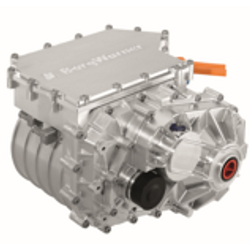 BorgWarner's drive module to be used in Hyundai's small EVs
The integrated drive module (iDM) from BorgWarner, including the electric motor, transmission and integrated power electronics, is to be used in small electric cars from the Hyundai Motor Group, production of which is scheduled to begin in mid-2023.