---
Aug 19 | 2021
This week's news features PTR's article on the GCC Transformers Market, two interviews, and CWIEME's Knowledge Partnership announcement.
Welcome to CWIEME News 034!
This week in the news, we are delighted to announce our Knowledge Partnerships with IHS Markit and Power Technology Research, as well as the latest article from PTR on the GCC Transformers Market. We feature two interviews; the continuation of Transformer Technology's Women in Power Systems interview series, and with Thomas Gilke, Vice President Global Sales, Krempel, as well as news around China's Nio aiming to talk on Volkswagen and Toyota with new brand.
Got a story you'd like to share? Please send it through to marketing@coilwindingexpo.com.
Until the next issue, take care – and keep connected with your colleagues around the world with CWIEME News.
Best wishes,
Victoria Pope
Head of Content CWIEME Global
Featured News:
CWIEME announces Knowledge Partnerships
CWIEME are delighted to be able to announce Knowledge Partnerships with IHS Markit and Power Technology Research ensuring year-round quality content is available to all our audience sectors.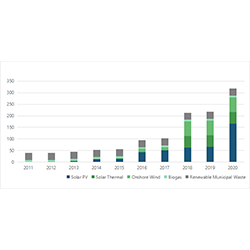 Market Report: GCC Transformers market – Saudi Arabia and UAE to lead market recovery
Gulf Cooperation Council (GCC) is an important and one of the larger regional transformers markets around the world. Given large infrastructure projects in Saudi Arabia, followed by big projects including world cup in Qatar and new generation projects in UAE, the demand of transformers in the region is still ample, despite setbacks like Covid-19.
Transformer News: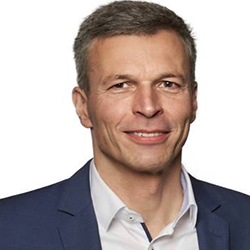 Interview with Thomas Gilke, Vice President Global Sales, Krempel
Transformer Technology speak with Thomas Gilke about their product and market portfolio and global set-up. Krempel are a technical materials specialist focused on electrical insulation materials, including transformer insulation, present on all continents either directly through its branch offices or through its network of partners.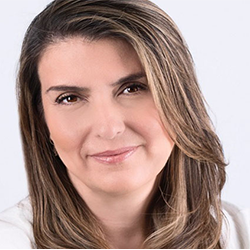 Secrets of Success: Bridging the Gaps, Building the Teams
Transformer Technology continue with their Women in Power Systems interview series with Javiera F.McGuiggan, Assistant Vice President and Global Business Leader
for Dielectric Solutions at Cargill BioIndustrial who talks about her career to date and her personal mission to make a difference in the world.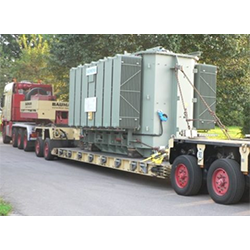 Two massive transformers delivered to Burladingen substation
Two large transformers have been delivered to the new Burladingen substation operated by Netze BW GmbH. The transformers, each weighing over 60 tonnes, were transported overnight on a 10-axle low-loader, 32 metres long, from the Siemens AG transformer factory in Dresden to the sunny side of the Swabian Alb.
E-Mobility News: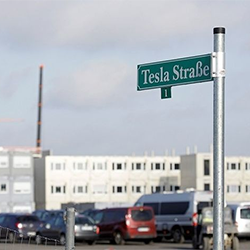 Tesla's Musk visits Germany, meets with state leaders over new factory
Tesla CEO Elon Musk met with the leadership of Brandenburg, the German state where the EV maker's 5.8 billion euro ($6.9 billion) European Gigafactory is being built. Environmental resistance and red tape has delayed EV maker's first European plant but during the meeting Musk made clear how important it is for the company to keep to its schedule for the construction of the factory, said Brandenburg's economy minister, Joerg Steinbach.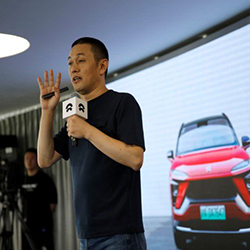 China's Nio aims to take on Volkswagen, Toyota with new brand
Chinese premium electric vehicle maker Nio Inc (NIO.N), which now counts BMW (BMWG.DE) and Audi as rivals, is working on a mass-market new brand that will be positioned similar to Volkswagen (VOWG_p.DE) and Toyota (7203.T). The automaker had stepped up preparations to make mass-market products under another brand and a "core team" had been assembled as a "first step of a strategic initiative", Chief Executive William Li said on Thursday.
Electric Motor News: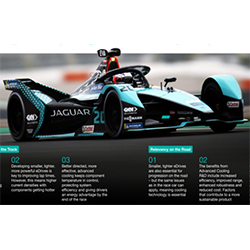 Jaguar Racing and GKN Automotive developing advanced powertrain cooling technologies
Jaguar Racing is using GKN Automotive's expertise to develop advanced powertrain cooling technologies for both the inverter and electric motor, in pursuit of enhanced system efficiencies. In a championship centered around efficiency, there is a real need to preserve energy to get to the finish line. Smaller, lighter, more powerful eDrive systems are key to improving lap time performance.