---
Sep 08 | 2021
PTR and Transformer Magazine post-event report on CWIEME Transformer Day

Welcome to CWIEME News 035!
This week in the news we are delighted to share details of our Knowledge Partner PTR's latest webinar on the EV market outlook, as well as their post event report of our Transformer Day, as featured in Transformer Magazine. We also share the continuation of Transformer Technology's Women in Power Systems interview series, news around the supply chain chip shortage and the future use of electricity transformers to heat homes in the UK.
Got a story you'd like to share? Please send it through to marketing@coilwindingexpo.com.
Until the next issue, take care – and keep connected with your colleagues around the world with CWIEME News.
Best wishes,
Victoria Pope
Head of Content CWIEME Global
Featured News: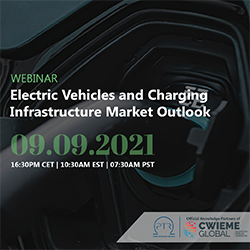 CWIEME's Knowledge Partner PTR's webinar on the EV market outlook
Despite Covid-19, 2020 was the best year for EV sales in Europe showing growth of 130% vs 2019, as a total of 1.4 million electric vehicles were sold in the region. Globally the EV charging market is also expected to grow with a CAGR of 21% in the next five years. To understand the market in detail, join PTR's webinar focussing on summary insights from their global market research.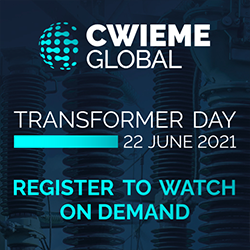 Post-Event Report: PTR and Transformer Magazine cover CWIEME Transformer Day
CWIEME Transformer Day is a specialized digital event focusing on transformers and components of transformers, held every year, in addition to the "in-person" CWIEME events. This year's digital event, held on 22nd June 2021, focused on a wide range of topics, from the global transformers market and the growth drivers to the use of Wide Band Gap (WGB) semiconductors in the industry and innovations in the transformers space.
Transformer News: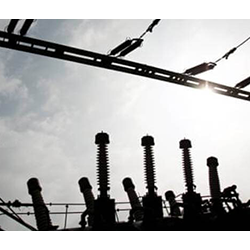 National Grid and SSE to use electricity transformers to heat homes
Thousands of homes in the UK could soon be warmed by the heat from giant electricity grid transformers for the first time, as part of new plans to harness "waste heat" and cut carbon emissions from home heating.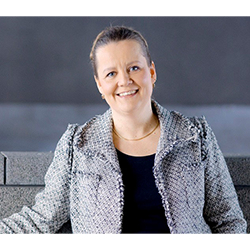 Interview with Senja Leivo, Senior Industry Expert at Vaisala Oyj
Senior Industry Expert at Vaisala Oyi Senja Leivo talks about her professional journey in the power industry, her role in developing Vaisala's breakthrough solutions for transformer gas monitoring and reminds us of the importance of hearing the voice of the customer.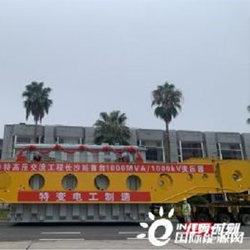 New 1000 kV transformer delivered to Nanchang-Changsha UHVAC project
The first 1000MVA/1000kV transformer of Changsha Station of Nanchang-Changsha UHV AC Project has been successfully shipped to the Changsha Station. The 1000 kV Nanchang to Changsha ultra-high voltage AC line project is an important part of the Central China ultra-high voltage AC ring network. A new 1000 kV AC substation will be built in Nanchang and Changsha.
E-Mobility News: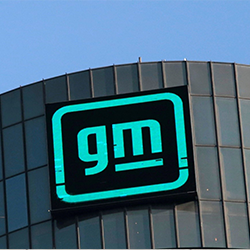 GM to cut North American production, citing chip shortage
General Motors Co will reduce production at most North American assembly plants this month because of the ongoing semiconductor chip shortage, hitting its profitable truck and sport utility vehicles. In total, GM is cutting production at eight North American assembly plants in September.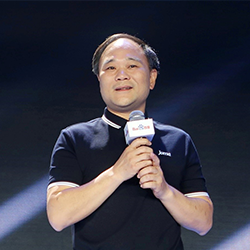 Special Report: How the Chinese tycoon driving Volvo plans to tackle Tesla
Zhejiang Geely Holding Group is one of the biggest-selling automakers in the world's biggest auto market. It controls not only Volvo Cars but also a clutch of global auto brands, and a significant stake in German giant Daimler AG, the maker of Mercedes-Benz. These names are now part of its plans for a revolution in autos
Electric Motor News: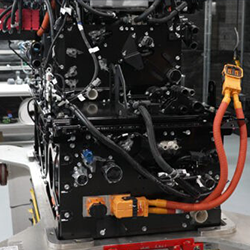 Toyota to move commercial vehicle fuel cells from testing to production
After completing thousands of miles of real-world testing in the harsh environment of commercial trucking, Toyota says it is preparing to take its hydrogen-powered fuel cell (FC) electric technology from prototypes to production.
Starting in 2023, a dedicated line at the Toyota Motor Manufacturing Kentucky (TMMK) plant will begin assembling integrated dual FC modules destined for use in hydrogen-powered, heavy-duty commercial trucks.