---
May 04 | 2022
Latest market news, industry voices, and technical developments
Welcome to CWIEME News 051!
This week in the news we are pleased to share the latest market report from our Knowledge Partner, Power Technology Research, on the national security concerns pushing for localisation of US power transformer market, as well as information on e-mobility solutions from one of our CWIEME exhibitors, Ceratizit Group. Another CWIEME exhibitor, Kohler, share a press release on e-mobility megatrends, and Transformers Academy launch their Introduction to Transformers training course. As part of our ongoing industry diversity drive, we are delighted to share a column on supporting women in trade roles.
We also cover news on Siemens Energy's pole-mounted dry-type transformer for the US market, the launch of Ford's new electric truck, and GKN embedding engineering support with the Jaguar Formula E team. Tesla also report that nearly half of the vehicles it produced in Q1 2022 were equipped with lithium iron phosphate (LFP) batteries rather than nickel-and-cobalt based cells that dominate in the West.
We are also pleased to share details of JPMorgan's first annual energy outlook and their main finding that by 2030, energy demand growth will exceed supply growth by circa 20%, based on current trends.
Finally, with CWIEME Berlin taking place next week, don't forget to book your place here and schedule time to visit the content halls to benefit from the excellent programme being offered across our two stages. Below are some of the new and key features you can expect as part of your CWIEME experience.
NEW– CWIEME Event App- Download your app from the Apple App Store or Google Play (enable Bluetooth and location settings on your mobile phone) to be able to use the brand new location services!
NEW– Meet the Engineer – these sessions will be taking place on Wednesday 11 May 2022 from 10 am until 1 pm and 2pm to 5pm in our VIP Lounge in Hall 1.2. We are looking forward to seeing you there!
NEW– Beer Gardens and Catering Areas in the central areas of Messe Berlin and our new beer gardens.
CWIEME Awards– Join your peers to celebrate excellence from across the industry at the CWIEME Global Awards. This year's categories include CWIEME Excellence Award, CWIEME Sustainability Leadership Award, CWIEME Lifetime Achievement Award among others, all celebrating the best the industry has to offer. The presentation ceremony begins at 4:30pm Tuesday 10th May at the CWIEME Central Stage, with celebratory drinks and canapes for everyone.
You asked and we listened- NEW HALL LAYOUT – now on one level and colour coded! We have made CWIEME even easier to navigate, with all halls now located on one level, colour coded, more signage and interactive floor plans, to help our visitors and exhibitors make the most of their time. Improved food offerings! We have increased the selection of food and drink offers to make sure that you, our community, can recharge and relax as deserved while doing your important business.
We are excited to see you at CWIEME Berlin – it's going to be fantastic to finally be back together face to face!
Got a story you'd like to share? Please send it through to marketing@coilwindingexpo.com.
Until the next issue, take care – and keep connected with your colleagues around the world with CWIEME News.
Best wishes,
Victoria Pope
Head of Content
Featured News:
National Security Concerns Pushing for Localization of US Power Transformer Market
Power transformers are a critical, and the most vulnerable component in an electricity grid, especially with the ongoing digitalization of the grid infrastructure and ever-evolving cyber security threats. The US lacks the production capacity to meet the demand for power transformers originating locally and relies on imports from foreign countries.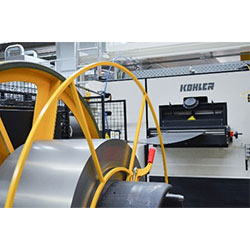 KOHLER Press Release CWIEME Berlin 2022 – Megatrend E-Mobility
Strip feeding lines for the production of rotors and stators: Windshield wipers, power seats, air conditioning or power windows: electrical motors are responsible for nearly every movement in modern vehicles. Two components are mainly responsible for converting electricity into movement in the motors: rotor and stator.
Visit Kohler in hall 2.2, booth 22B54.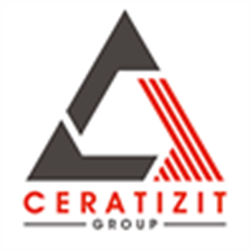 Ceratizit Group - Solutions for E-mobility
"Our unique carbide with specific properties to produce rotor-stator plates for motor cores has been a benchmark in the industry for the past 20 years. It is crucial for your effective state-of-the-art tool production." says Teamlead Product Engineering, Maximilian Voigt.
Visit Ceratizit in hall 6.2 at booth F16-G17.
Introduction to Transformers by Orlando Giraldo at Transformers Academy
Even professionals with many years of experience need to refresh their knowledge from time to time. Introduction to transformers course by Orlando Giraldo provides such an update, and it is based on the author's impressive experience across 47 years. The course will start on 11 May 2022 at 6 PM CET.
Promoting Industry Diversity: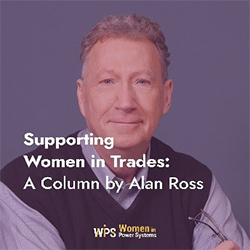 Supporting Women in Trade Roles: A Column by Alan Ross
Women in Power Systems will be a voice for young women to take advantage of opportunities created by legislation like the Perkins Act in the US, apprenticeship programs in Europe and globally. Share our passion for the women in trades roles having made the breakthrough into this traditional male role.
Transformer News:
Siemens Energy presents pole-mounted dry-type transformer for American market
Siemens Energy has launched a dry-type single-phase transformer for pole applications, designed for the technological requirements of the American grid. In American markets, single-phase transformers are often installed in the distribution grid, where – as the last step in the power transmission chain – they step down the voltage to household voltage level.
JPMorgan: world needs additional $1.3 T investment into energy
The world needs to find $1.3 T of incremental investment by 2030 to boost all types of energy output and infrastructure to avoid an energy crunch, US bank JPMorgan said in its first annual energy outlook.
E-Mobility News: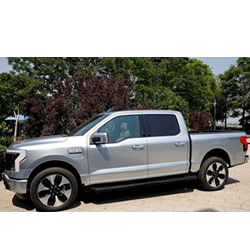 Will Ford's new truck finally make Americans buy electric?
This week the Detroit carmaker celebrates the formal start to production of the electric version of the F-150 pickup, the best-selling vehicle in America for decades. It's a critical milestone for Ford - and for the environment - to convince more Americans to drop their resistance to buying electric vehicles.
Iron man Elon Musk places his Tesla battery bets
The U.S. electric pioneer Tesla disclosed that nearly half of the vehicles it produced in the first quarter were equipped with lithium iron phosphate (LFP) batteries - a cheaper rival to the nickel-and-cobalt based cells that dominate in the West.
Electric Motor News:
GKN embeds engineering support with Jaguar Formula E team
GKN Automotive is strengthening its partnership with the Jaguar TCS Racing team by contributing engineering support for the development of the Gen3 Formula E powertrain. Alex Davies, a software engineer from GKN, will be embedded with the team and involved in critical testing and support development of the team's powertrain software.