---
May 18 | 2022
Latest market news, industry voices, and technical developments
Welcome to CWIEME News 052!
This week in the news we are pleased to share our highlights from CWIEME Berlin that took place last week, as well as the winners of the CWIEME Global Awards. We have three videos to give you a real flavour of what was on offer, the show was fantastic with a great atmosphere, the industry was buzzing with excitement to be back at the most important show of the year and doing those business deals face to face again.
We are also pleased to release the latest market report from our Knowledge Partner, S&P Global, on the evolving landscape of inverter technology in EVs.
Continuing our drive to promote industry diversity, our other Knowledge Partner, PTR are interviewed by Women in Power Systems on Thriving in Diversity, and Transformers Magazine share interviews on how Women in Power Engineering are empowering their peers. Transformers Magazine also share their special edition covering the latest trends and featuring an interview with our very own Bradley Smeeton, conducted on-site at CWIEME Berlin.
Finally, we also share news on Volkswagen announcing that their EV business is as profitable as ICE sooner than planned, BMW completing their iX1 winter test, Hyundai turning to Vitesco for their electric drives and Lithuanian ESO have pledged to use only biodegradable oil for its transformer fleet.
We were so pleased to see so many of you at CWIEME Berlin – we are really looking forward to CWIEME Shanghai in July and next May to CWIEME Berlin 2023.
Got a story you'd like to share? Please send it through to marketing@coilwindingexpo.com.
Until the next issue, take care – and keep connected with your colleagues around the world with CWIEME News.
Best wishes,
Victoria Pope
Head of Content
Featured News:
Market Report: The evolving landscape of inverter technology in EVs
The automotive industry is steadily moving towards an electric future. Several factors are at play that will determine the pace of this transition from internal combustion engines to electrified vehicles. A key factor is the performance of the EV, especially the range that it will offer in real-world driving conditions.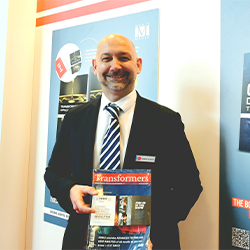 Transformers Magazine interview Bradley Smeeton, Event Director, CWIEME Berlin 2022
TM interviewed Bradley Smeeton on-site at CWIEME Berlin, covering Mr Smeeton's perspective on the role of Event Director for the most prominent exhibition in the field of transformers. The new initiatives launched at the show and general market trends were also discussed, as well as plans for the upcoming period.
CWIEME Global Awards Winners Announced
After receiving an inspiring selection of nominations from across the industry we were delighted to announce the winners of the CWIEME Global Awards on-site last week. They were:
CWIEME Excellence Award
This category rewards a product that delivers both quality and innovation, demanding all-round excellence in all aspects of research, development, design, and real-world application.
Trickle impregnation series machine for 800-Volt hairpin stators (bdtronic)
CWIEME Engineer of the Year
This award is for an engineer or other exceptional individual who has demonstrated excellence in technical design skills, problem solving and project delivery.
Carlo Motta (bdtronic)
CWIEME Global Outreach Award
Awarding a company, group of employees or an individual in the industry who have taken their knowledge, electrical engineering capabilities and initiative to support others in a charitable or community outreach context.
Marius Hauler and Martina Augustin (Hauler & Hermann GmbH)
CWIEME Sustainability Leadership
Celebrating a company, person or project that has positively impacted manufacturing process, product development, consumption or CO2 footprint through innovation and best practice. Leading the march for the sustainable future of our industry and planet.
Luis Trinidad and Lean Tonato (First Philec, Inc.)
CWIEME Product of the Year
This category rewards a product that delivers both quality and innovation, demanding all-round excellence in all aspects of research, development, design and real-world application.
IPU Inline Profiling unit (FUHR GmbH & Co. KG)
CWIEME Lifetime Achievement
This award recognises someone who has contributed immensely to the industry over a significant number of years, someone who lives and breathes the industry and is a role model for all.
Guenther Voetsch (former CEO, SGB Smit Group)
Promoting Industry Diversity: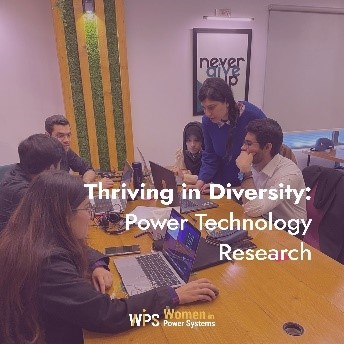 Thriving in Diversity: Power Technology Research
CWIEME's Knowledge Partners, Power Technology Research, is a market research consultancy focusing on areas within Power Technology and Industrial Automation. We look at how PTR has built equal opportunity into its company culture and how mutual support and collaboration bring benefits to employees, as well as better business results.
Women in Power Engineering keep on empowering their peers via Transformers Academy
WiPE (Women in Power Engineering) is the rubric of Transformers Academy, serving to put the female experts in the field of transformers in their deserved spotlight, by conducting live interviews with them. The rubric also includes scholarship programmes for specific courses at Transformers Academy.
Transformer News:
Transformers Magazine – Special edition on new trends is published
Transformers Magazine's special edition, shared at last week's CWIEME Berlin, covers new trends, focusing on major topics such as technology, physical security, temperature detection and reduction, diagnostics, components, monitoring of sealed transformers and of transformer transport, and more. It also brings two interviews with renowned experts.
Lithuanian ESO pledges to use only biodegradable oil for its transformer fleet
Energijos Skirstymo Operatorius (ESO), part of Ignitis Group, will start using power transformers with environmentally-friendly insulating oil. ESO distributes electricity and gas, maintains distribution networks and implements smart grid solutions, serving 1.6 million customers throughout Lithuania. The company operates more than 125,000 km of overhead and underground electric power lines.
E-Mobility News: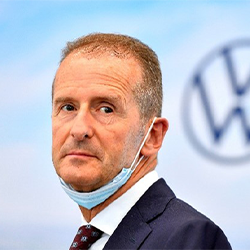 Volkswagen's EV business as profitable as combustion engines sooner than planned – CEO
Volkswagen expects its electric vehicle business to be as profitable as its fossil fuel-burning cars sooner than planned, its chief executive Herbert Diess said last week at the carmaker's annual shareholder meeting in Berlin.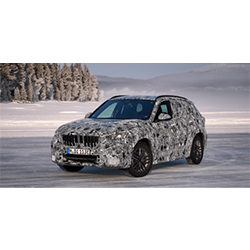 BMW completes winter tests for iX1
The all-electric BMW iX1 has successfully completed its driving dynamics testing at the BMW Group's winter test centre in the Arctic Circle. The series development process has thus reached its final phase.
Electric Motor News:
Hyundai turns to Vitesco for electric drives
Driveline supplier Vitesco Technologies has secured a US$2.1bn contract to supply its new generation axle drive EMR4 (Electronics Motor Reducer) to Hyundai Motor Group. The highly integrated 400V/160kW 3-in-1 unit will be used by the vehicle manufacturer in its global B/C-segment electric vehicle range.